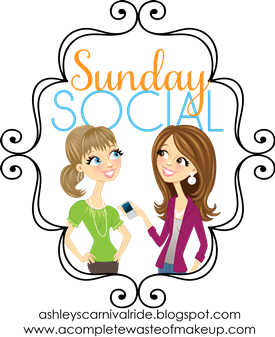 1. If you were stuck on an island what are the two material things you would want to have? Burt's Bees lip balm. Seriously, I constantly have the most chapped lips, it's a problem. A camera that never lost battery.
2. What are two shows you would watch over and over? Whenever I do not know what to watch I put in Grey's Anatomy and Private Practice. Seriously, Shonda Rhimes is my girl. I stalk follow her on twitter, love that lady! I also am in love with Scandal and feel it will be added to the list quite soon.
3. If your house was on fire what two things aside from family, pets, ext would you grab? Before my Mom knew how to quilt she made me a small quilt of all my baby clothes. I came upon it when I was moving and went to give it to her. She was offended I didn't take it. Since then it has been with me. Leia would love to dig it up into a bed and I yell at her every time. I have two shoe boxes filled with nonsense momentos. I am talking pictures, cards, flamers(Any sorority girls out there?), ticket stubs, and other random things dating all the way back to high school. Those things can never be replaced.
4.What are your two most favorite articles of clothing? My black and white open front sweater and my patagonia fleece!
5. What two movies did you see in the past year would you recommend to us? The Descendants and Bad Teacher.
6. What are your two biggest guilty pleasures? Red wine and well gin and tonics! haha